Got a new Nook or Kindle? Lots of folks are jumping on the e-book bandwagon and as authors we are all thrilled to get more folks reading fiction, whether ours or somebody else's. Several of us here at Thalia Press Authors Co-op have free or specially priced e-books right now. Go forth and load up those e-readers!
Gary Phillips is offering up up a free holiday story for everyone — The Kwanzaa Initiative at FourStory.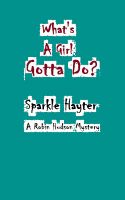 Sparkle Hayter has the first book in her very funny Robin Hudson series,  available in many formats for free at Smashwords.com
Katy Munger is offering many of her mysteries for free for Amazon Prime members. Her Casey Jones mysteries are a kick-ass ride. Check them out!
Rory Tate (that's Lise McClendon) is also offering up her new thriller Jump Cut for free to Amazon Prime members who can borrow books for Kindle.
And don't forget DEAD OF WINTER, the short story anthology for your Kindle and Nook. Chilling stories from bestselling mystery writers for only $4.99.
Subscribe to the blog to find out about future promotions and free e-books.